Is there anything in this world that's not made better by sauce? Definitely not. Because if you don't already know: sauce is life. Slather these on sandwiches, drizzle them on salads, pour them over pasta - the options are endless.
To make sauce is to exercise your right as a home cook—experiencing food how you want to enjoy it. What's more, there is often plenty of room to tailor a sauce to fit your fancy—add some piquant peppers here, simmering in some extra cream there, the list goes on. This is your guide to essential sauce recipes, so you can keep reinventing your salads, sides, and entrées time and time again.
All these recipes are made using simple to follow techniques and require no special equipment or experience. Once you master these easy recipes, there's no limit to how many sauce variations you can invent!


1- Béchamel Sauce
Made from flour, butter, and milk, a simple béchamel sauce can carry you far as a home cook. In fact, it's considered one of the five mother sauces, meaning you can create a number of other popular sauces by using béchamel as a base. Enjoy it atop classic Italian cannelloni or simply drizzle it over roasted carrots and parsnips.
2- BBQ Sauce
If baseball is America's favorite pastime, barbecue is its favorite foodie delight. Originally developed in the American South, barbecue sauce has become something of a cultural symbol, with various regions sporting their own signature recipes. And, with all the different ways in which you can jazz your barbecue sauce up (like this barbecue sauce that has rum in it, because why not?), you can personalize your next rack of ribs or skewers of fried tofu and have your guests asking what your secret is.
3- Rémoulade
At its most basic, a rémoulade is a mayonnaise or aioli-based sauce that's often served for dipping with meat, fries, or seafood. This rémoulade is Louisiana's answer to the classic recipe, adding cornichons, a hearty mustard, and hot sauce. Its flavor is as lively as a parade down Bourbon Street and it's perfect on this shrimp po' boy.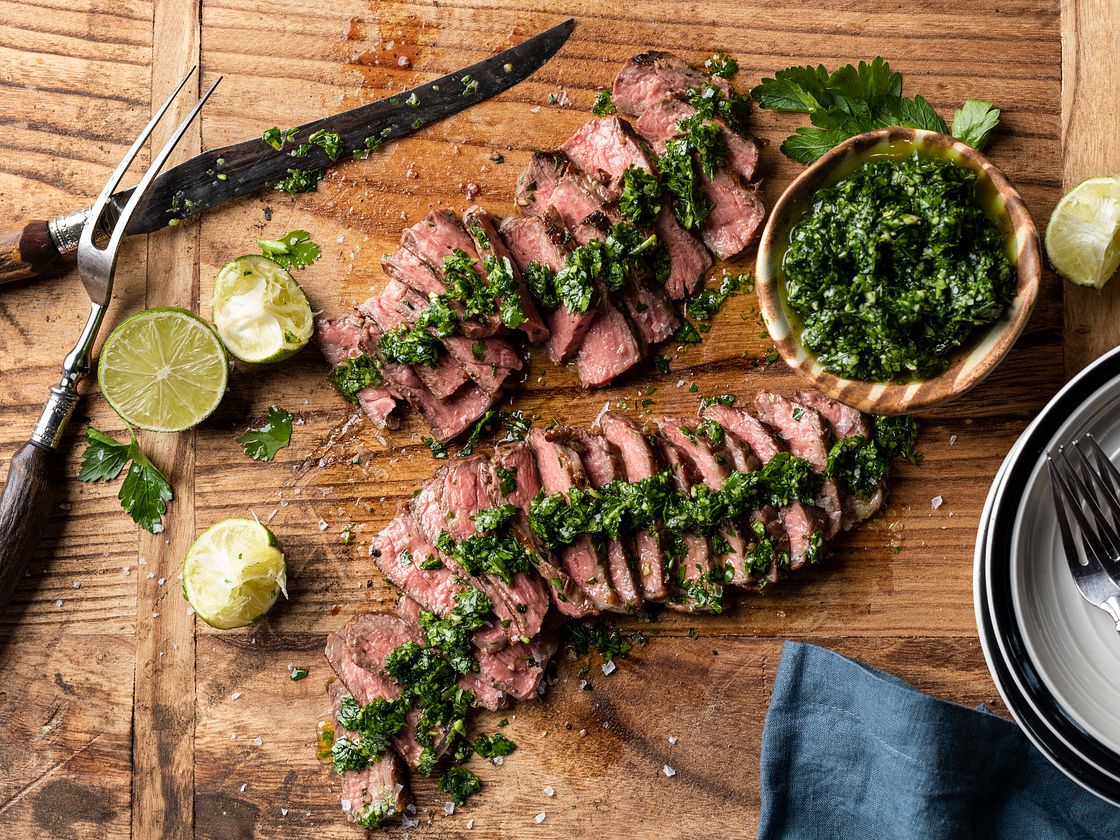 4- Chimichurri
The Argentines love their barbecue, so it's only natural they created a sauce to accompany it. Chimichurri is a classic Argentinian sauce made with oregano, vinegar, and heaps of parsley. It's a lovely, fresh flavor to add to smoky tira de asado or spicy chorípan.

5- Satay Sauce
Equally as delicious in desserts as they are in savory dishes, peanuts are a real gift. The Thai pair their classic peanut satay sauce with skewers of juicy meat and fresh, delicate spring rolls, alike. It's also a cinch to make, requiring only the right ingredients and a food processor or blender.
6- Caramel Sauce
Caramel sauce is incredibly simple to make—after all, it's just a combination of sugar, flour, butter, and milk—but the way it transforms desserts makes it a culinary unicorn. So go ahead, make some magic and drizzle it over your coffee ice cream or on your fried apple pie.
7- Bolognese Sauce
Created in Bologna, Italy (hence its name), Bolognese is a meat-based sauce with tomatoes simmered in. Traditionally, it's layered overtop a flat pasta noodle, like tagliatelle, but it's also tempting to eat it straight from a spoon. This version calls for both ground beef and pancetta, which is as delicious as it sounds.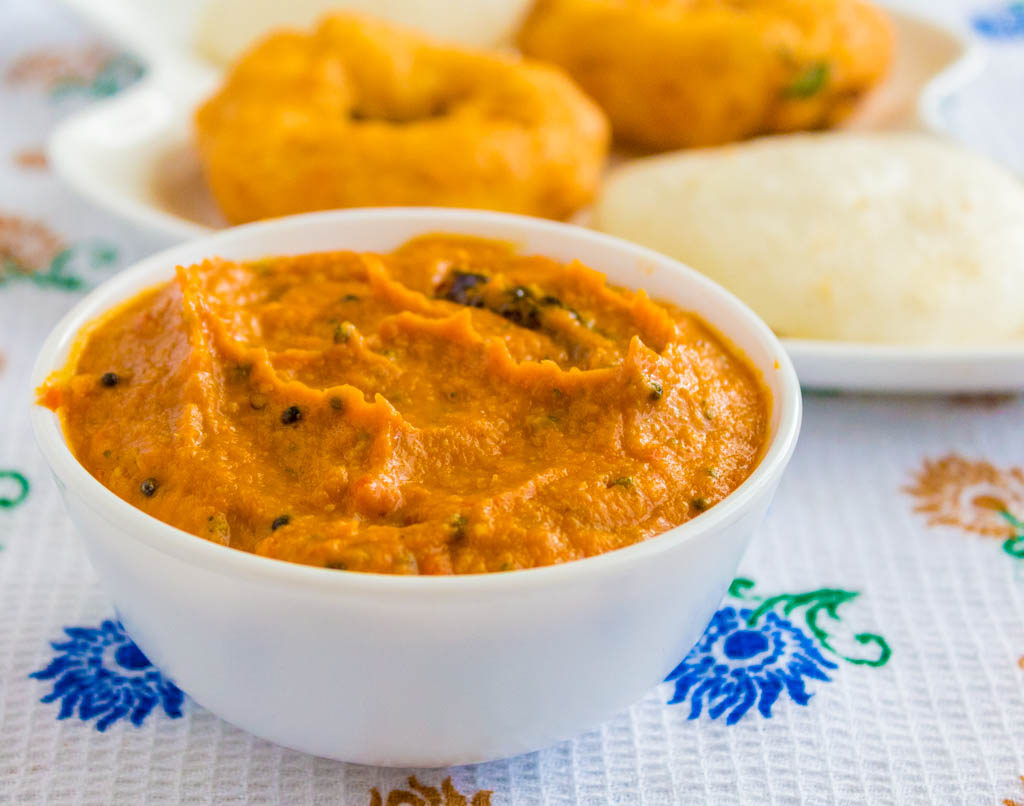 8- Indian chutney
Chutney originated in India, where each region uses its own characteristic blend of fruits, vegetables, spices, and herbs to serve with a variety of dishes. It can be sweet and chunky—like this papaya and raisin chutney—or smooth and savory like this South Indian coconut version. Make it with dosa for a light snack or kebabs for an all-out Indian spread.

9- Chermoula
The word "chermoula" rolls off the tongue just as well as its flavor plays on it. This Moroccan creation centers around cilantro and saffron, and is traditionally used to marinate fish. That said, it's just as well spooned over Moroccan potato cakes, or maakuoda batata.
10- Mexican Chocolate Sauce
This Mexican chocolate sauce adds cinnamon and coffee liqueur to the classic recipe, making churros and chocolate cake even easier to enjoy (though, we're pretty sure you could spread it on sandpaper and it would still taste good).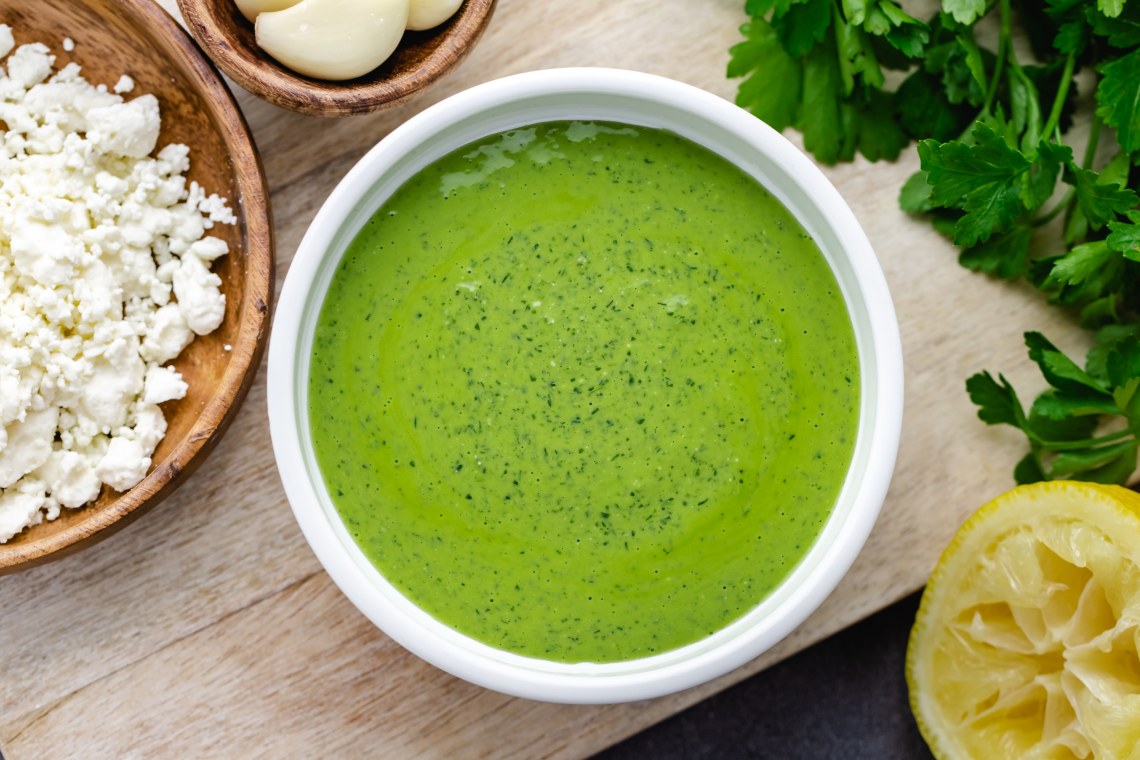 11- Green Goddess Dressing
Green goddess dressing is a salad all on its own, blending fresh herbs like basil, parsley, and chives to create a bright, fresh sauce. It's excellent over grilled romaine, or folded into your bulgur and summer vegetable salad.
12- Chinese Plum Sauce
This gooey plum sauce is a Chinese staple, accompanying duck platters and vegetable stir fries alike. The recipe takes some effort but once it's complete, you'll step into a new era—that is, life pre-plum sauce and life post-plum sauce.

13- Jerk Caribbean Sauce
Jamaican Jerk sauce is as bright and hot as its native land. Its primary ingredients, Scotch bonnet peppers, allspice, thyme, and garlic play perfectly on a pork shoulder or other tough cuts of meat, destined for the charcoal grill.
14- Hollandaise
Although an eggs Benedict is the classic calling card of Hollandaise, it's also splendid on salmon fritters or a side of tender asparagus. This recipe calls for clarified butter, which is created by simmering butter and saving the fat that rises to the top. This makes your Hollandaise both tastier and easier to emulsify.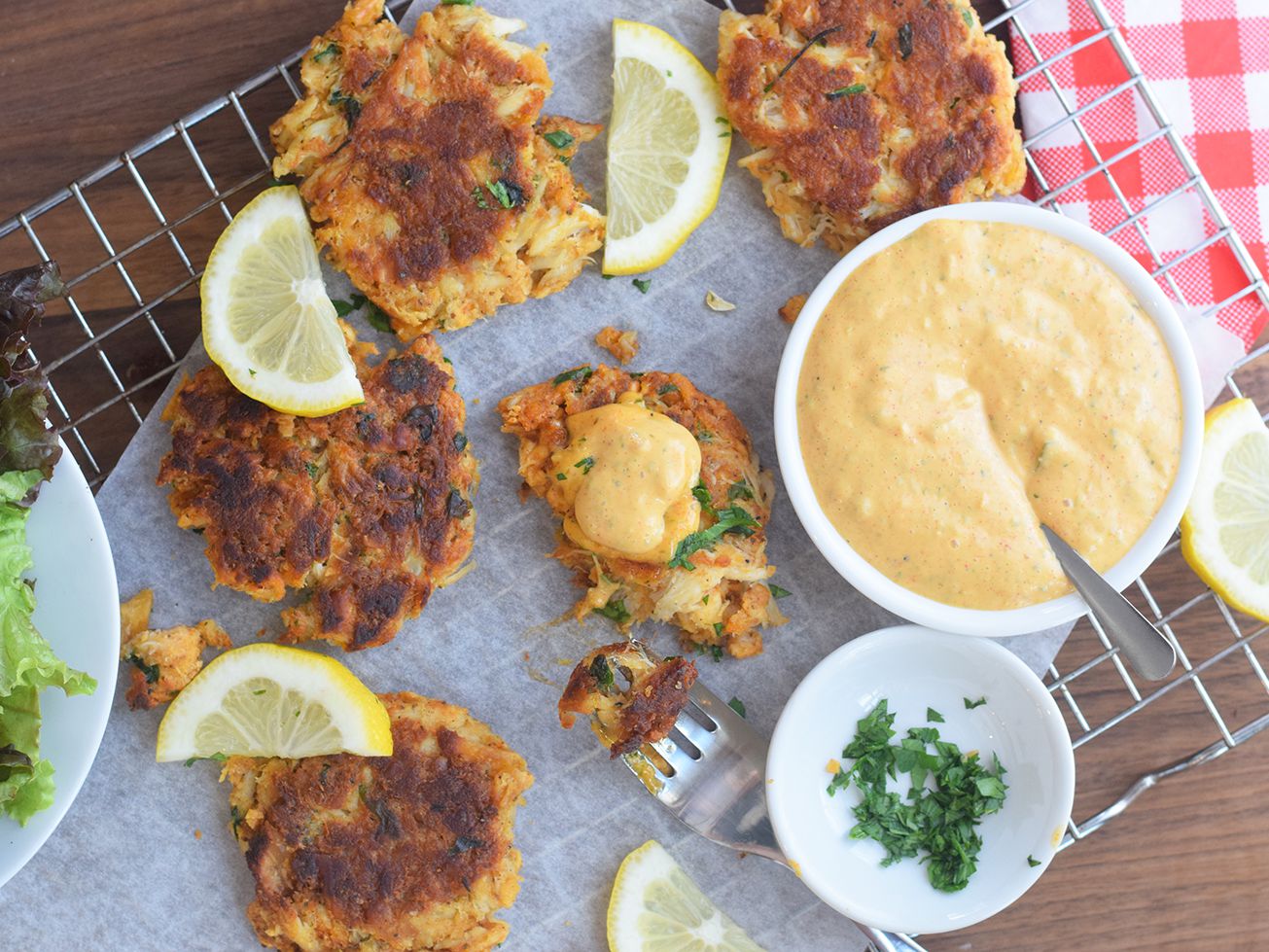 15- Sauce for Crab Cakes
This thick and creamy sauce is perfect for crab cakes as well as other fried or grilled seafood like cod or shrimp. The combination of mayo, mustard, capers, pickles, and spices makes it a flavorful topping or dipping sauce.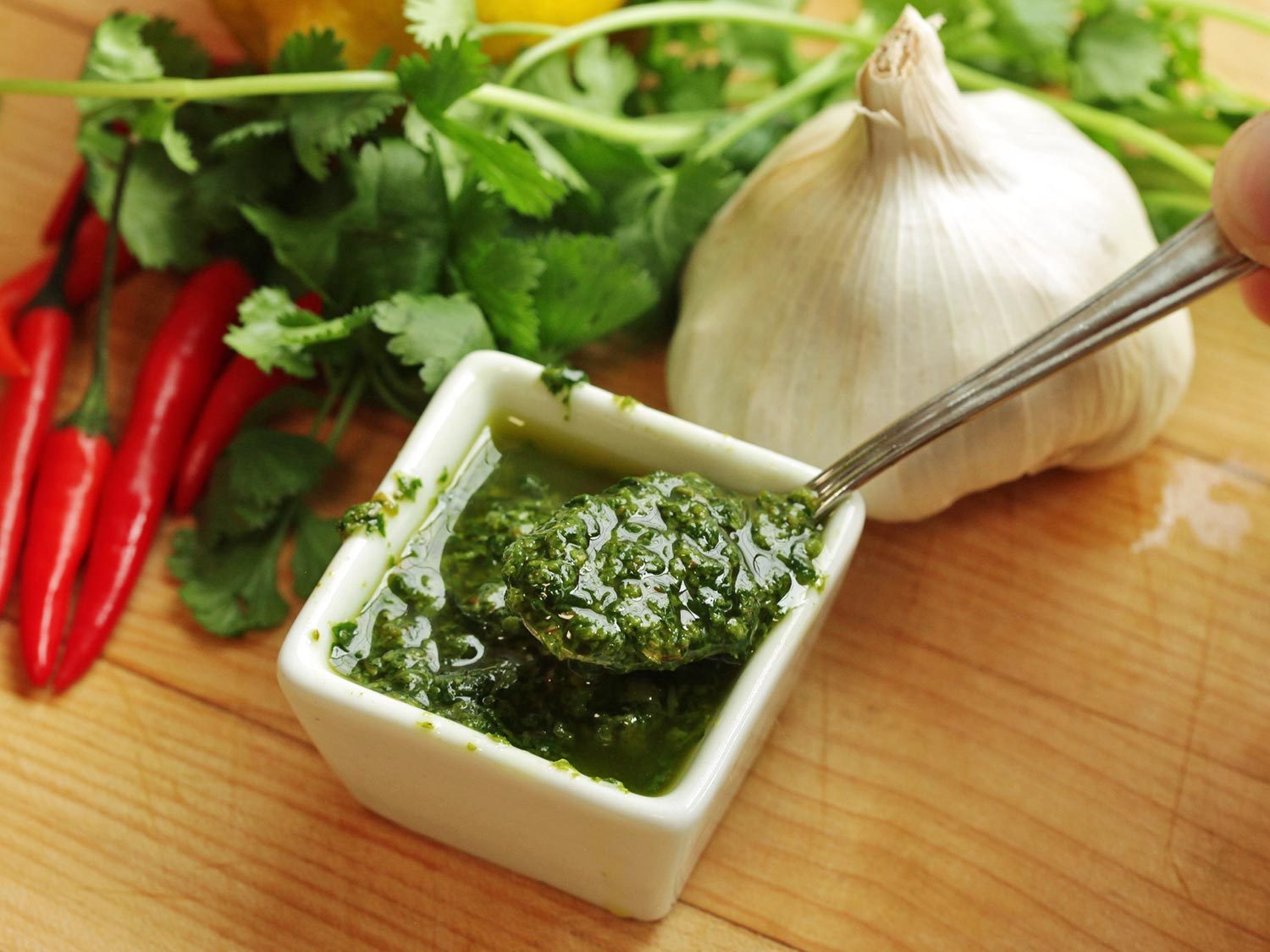 16- Schug
Schug originated in Yemen but it has spread through the Middle East, referred to as harif in Israel and dakkous in the Persian Gulf. It's a roughly ground mixture of cilantro, parsley, garlic, and spicy peppers—lots of spicy peppers. Schug complements the smoky flavor of grilled eggplant and kebabs, but it can be swapped in for mustard in a deviled egg, equally as well.


17- Pan Sauce
A pan sauce takes advantage of all the tasty bits of meat leftover in your pan, after it's cooked. This recipe is such a pleasure to make, simply requiring a dash of wine and a few other fixings before it's ready to serve. Ladle it over meat, crispy fingerling potatoes, or a side of sautéed wild mushrooms.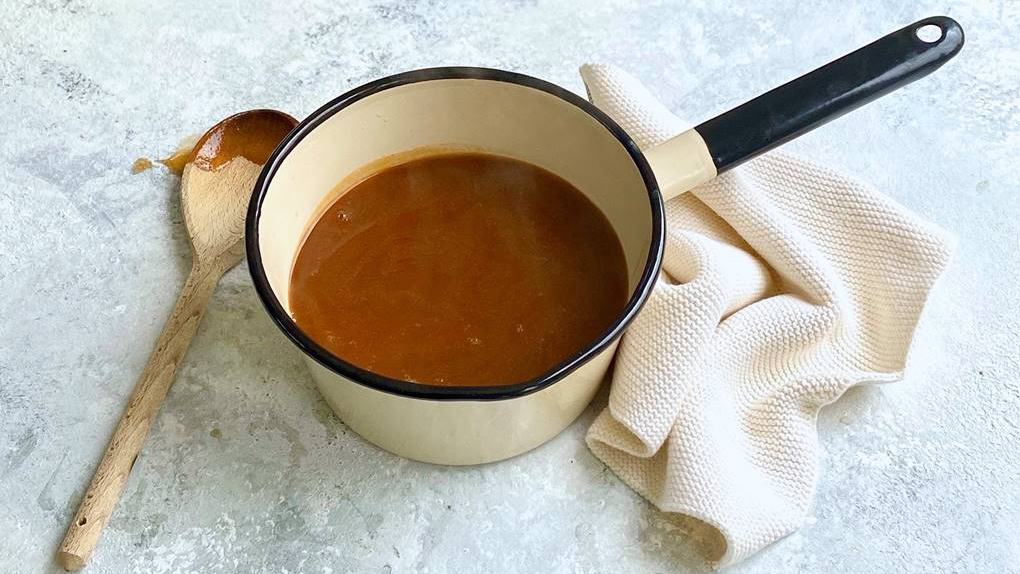 18- Gravy
This recipe is an American classic and requires a minimal number of ingredients—just chicken drippings, all-purpose flour, water, salt and pepper. Ideas for boosting the flavor with white wine, herbs, and giblets are included as variations.